Gift Card
Denominations
$25.00
$50.00
$100.00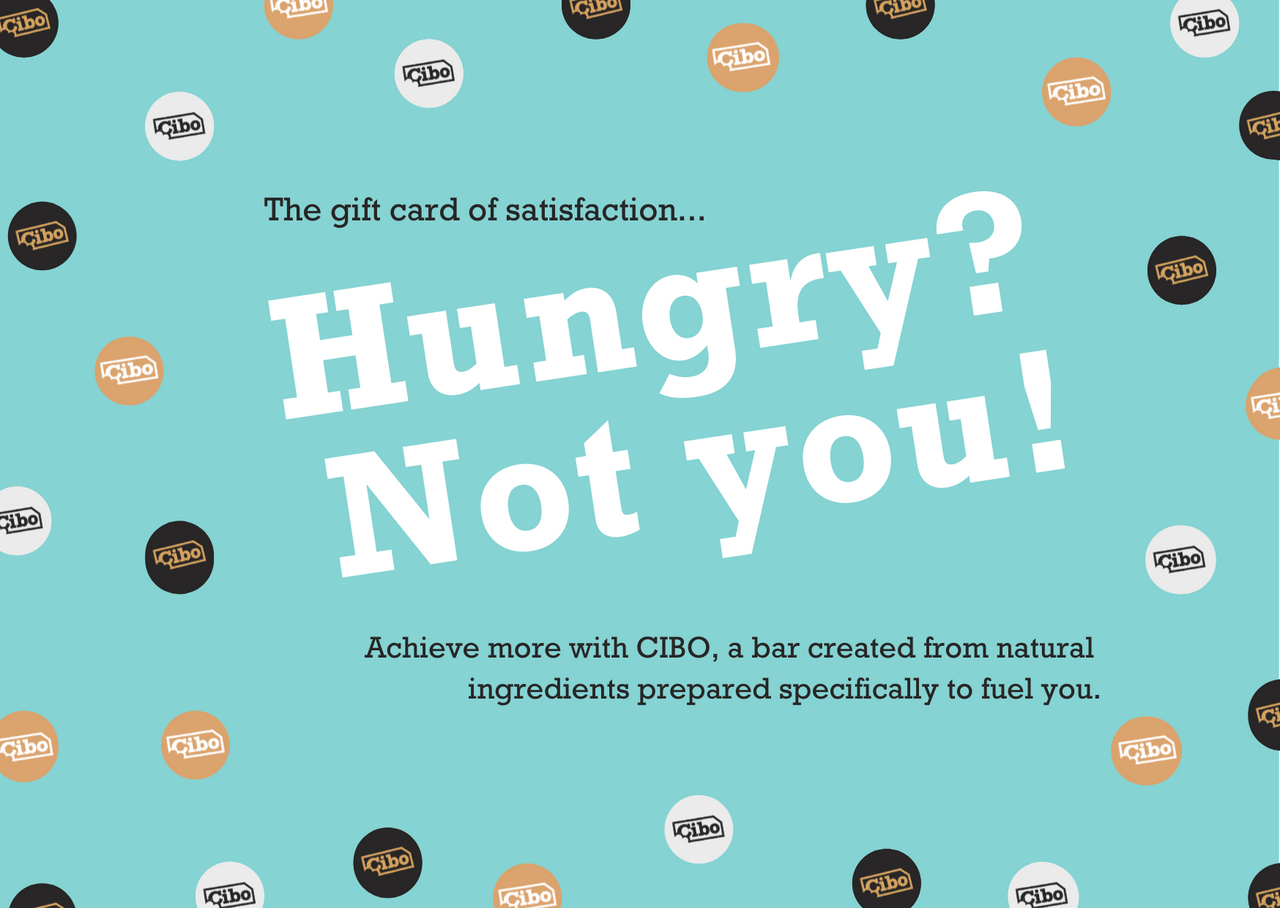 US domestic shipments for CIBO bars will become available in early 2022. (Subscribe below to learn about shipping location updates.)
Gift Cards Are Automatically Sent Via Email and Can Be Used Right Away
Not Located in Nebraska? - Buy a Gift Card
Buy a Gift Card for Yourself
Purchase now and use cards later when shipping becomes available to your US location.
Friend or Family in Nebraska?
Have a friend or family member with a Nebraska address purchase a gift card for you.
Gift Card Used for a Donation
Buy a gift card to donate to the Give Back Program. Let us know and we will take care of the details for you.
New Flavors in the Works
Subscribe Now!
Valentine, Nebraska
Free Delivery and Pick Up!